This post is going to be about my all time favorite fragrances! I have four perfumes I want to talk about so... let's start!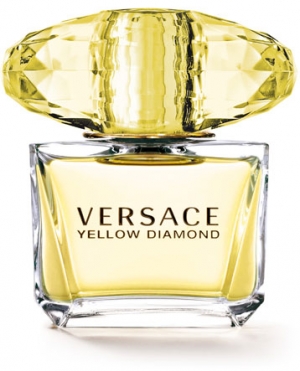 First off this perfume by Versace. To me this perfume smells like spring. Probably because this scent is very floral with citrus undertones but it's not one of those really heavy perfumes. It's perfect for wearing throughout the day. Even though it is an eau de toilette, it actually lasts very long on the skin. It's a beautiful and unique scent and I always get lots of compliments whenever I'm wearing this perfume! So I guess that's a good thing, right?!
Main notes: lemon, bergamot, neroli, pear sorbet.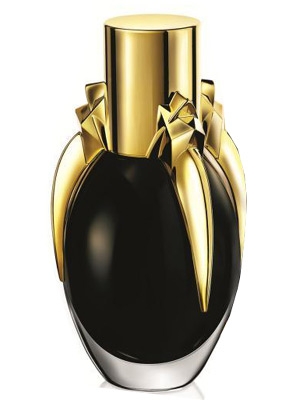 Fame by Lady Gaga smells SO GOOD!! It really reminds me of honey but it's also a very floral scent. This is probably one of the most longlasting perfumes I have ever had. Whenever I spray this on in the morning, I can still smell it a bit in the evening. The packaging is absolutely beautiful! I love the combination of the black(!) perfume with the gold lid on top. The perfume is black... but no stains at all... Once you spray it, it turns invisible! "It's black like the soul of fame, but invisible once airborne."
Main notes: Belladonna, incense, honey drops, saffron, apricot.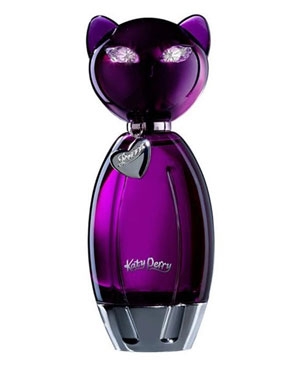 Unlike the Versace and Lady Gaga perfumes, Purr by Katy Perry is one of those sweet and fruity scents. Again, this one is definitely suitable for daytime wear because it goes on very natural. It's sweet and fruity, but not too strong. Unfortunately, this does mean that the scent does not last long on the skin. So some touch-ups will be necessary when wearing this on a long day, but it's worth it!
Main notes: peach, apple, gardenia, green bamboo.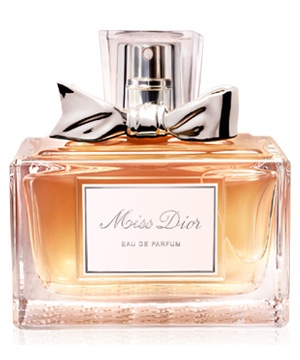 I decided to save the best for last... Miss Dior is a beautiful, warm scent with patchouli as a base note and citrus and floral undertones. When you spray it on your skin, at first it's really strong but after a while it turns into a pleasant, warm scent that will last all day long. This is definitely my favorite perfume at the moment. Not the cheapest perfume out there, but it's worth every penny in my opinion!
Main notes: Italian mandarin, Egyptian jasmine, rose.
I hope you enjoyed reading this blogpost! Please leave your requests or any questions you have in the comment section below.